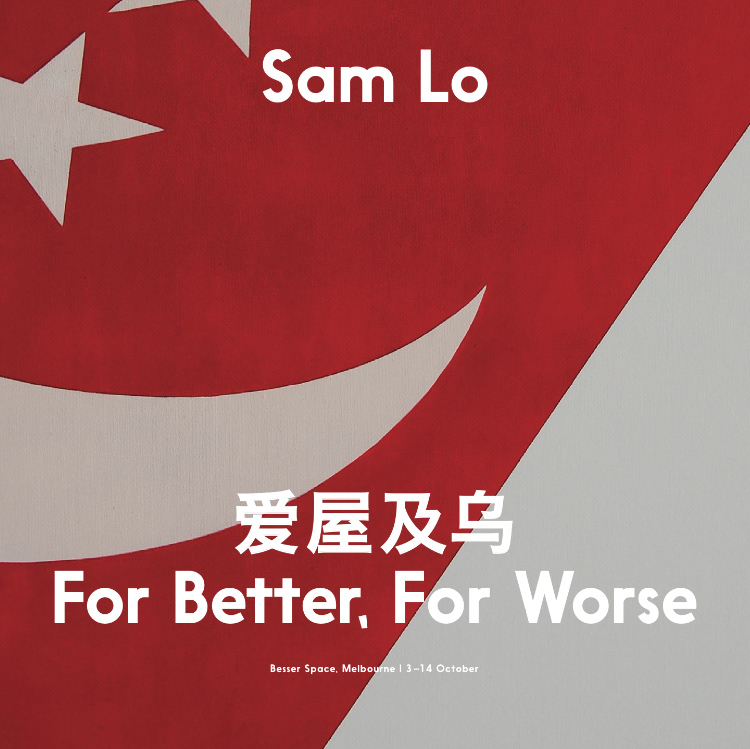 In SAM LO'S third solo exhibition, and first in Australia, we encounter an artist who is obsessed with the way Singapore's inhabitants interact with the urban landscape and how their lives are directed by social expectations, government directives and collective habit. Lo questions what it means to be a citizen in an ostensibly free state in which behaviours are observed by security cameras and crossing the road at the 'correct' time is a matter of obligation.

Known popularly as the 'Sticker Lady', Lo strategically situates THEIR witty and gently subversive text stickers on everyday street furnishings like traffic lights, rubbish bins and the city's ubiquitous security cameras. By using 'Singlish', the hybrid language of multiracial Singapore, Lo challenges social hierarchies and bureaucratic bans. However, the ephemeral media of the street artist, be it stickers or spray paint, is quickly eliminated by the authorities forcing Lo to document their existence by photographing them. The photographs in turn become works of art.

For Better, For Worse sees Lo's practice extend for the first time into vibrant paintings that symbolically document facets of contemporary Singaporean culture as she exchanges temporality for permanent form. Generational and societal change are prominent themes giving a global resonance to these striking artworks.