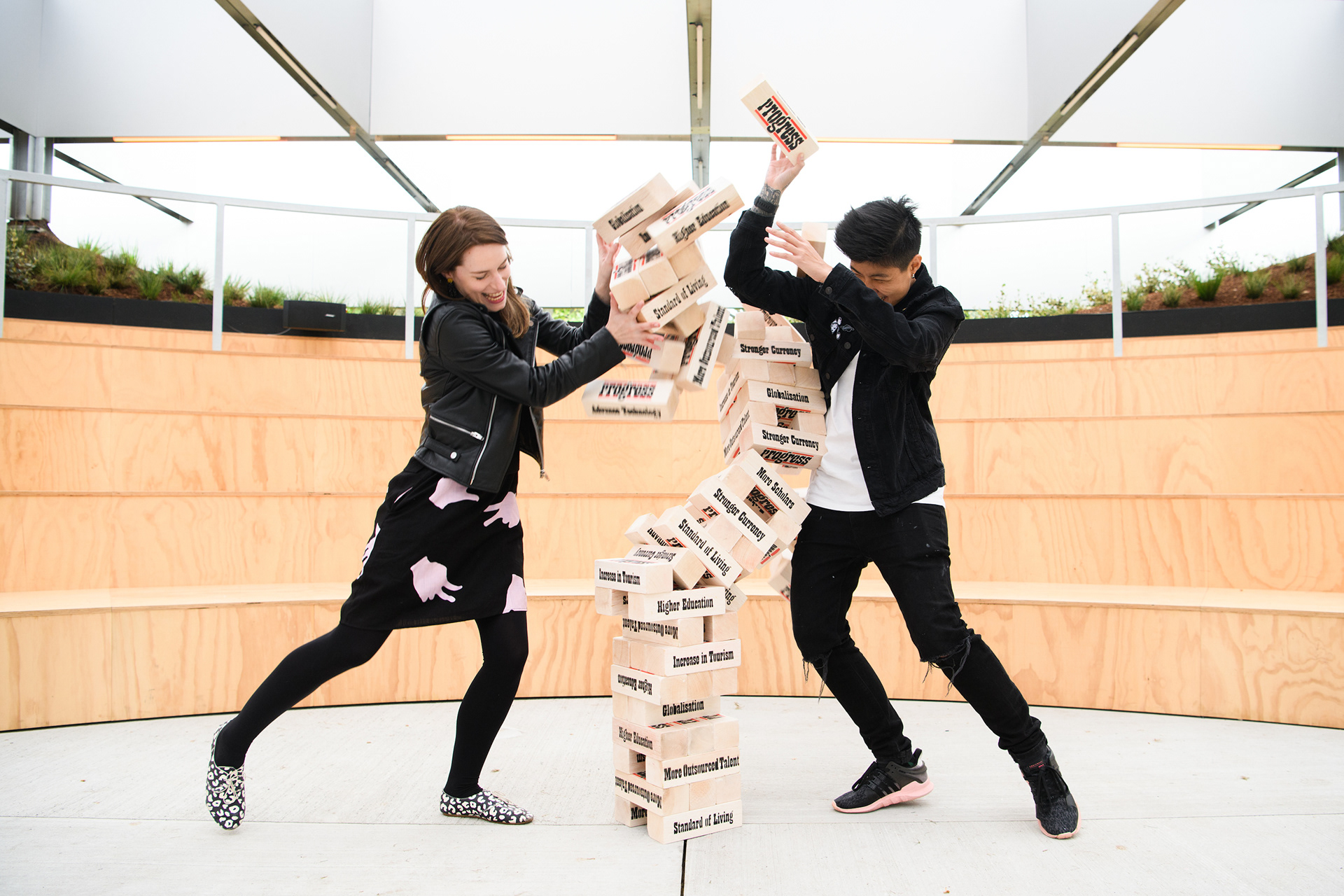 Progress: The Game of Leaders"- 225mm x 225mm x 1580mm wood installation
Commissioned by 4A centre for contemporary asian art AUSTRALIA (FOR MELBOURNE FESTIVAL 2017 & ART CENTRAL HK 2018), AND the national arts council Singapore (for Singapore art week 2018)
Based on the classic block-stacking game, Progress: The Game of Leaders is a highly interactive sculpture that depicts Singapore's current socio-political landscape. Through the form of a game, the artwork invites visitors to ponder some of the fundamental values that are necessary in the name of progress.

The blocks of Progress symbolise elements we've strengthened in order to build a first world country – the stacking of blocks simulates building skyscrapers with our own hands, much like how societies are constantly constructed and seeking upgrade. However, alongside progression, some compromises have to be made.